Dear Website Owner
A book with helpful tips for website owners. (coming soon)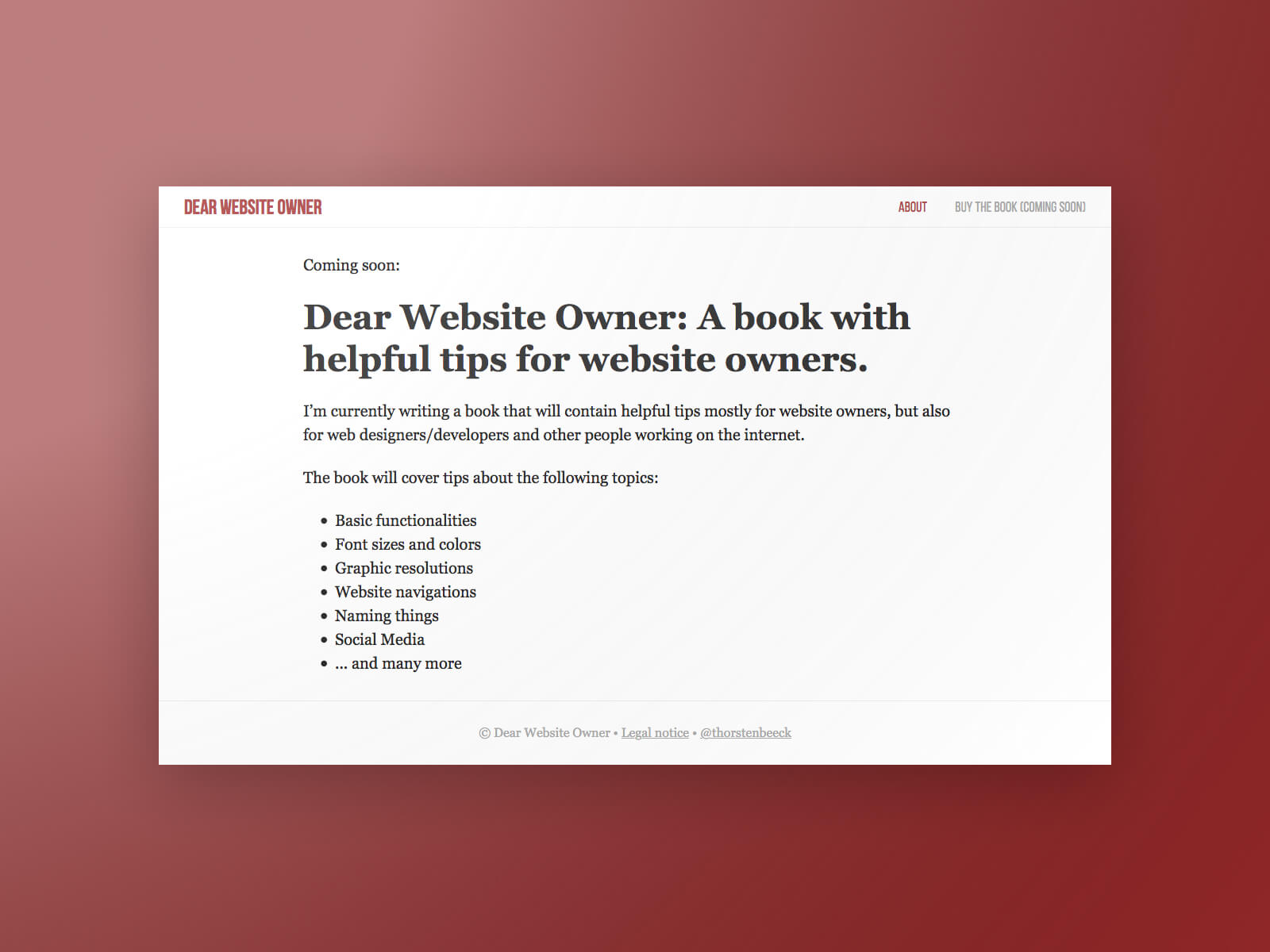 Bands
All the rock and metal bands I've seen live featured on one website. The goal was to showcase the bands like bands are usually showcased on festival posters. To spice the website up I added some colors and animations.
wllpprs
A small selection of my favorite photos you can use as wallpapers for your iPhone. Being a fan of nature and landscape photography I made a website with selected calm but interesting photos to offer them as wallpapers for free.
Natascha Beeck
Brand identity which includes business cards and a website for my wife who works as a freelance translator, interpreter and proofreader. For the logo I came up with the idea of the letter N with a speech bubble inside.
Fancy Bios
A generator that lets you generate your own fancy bio randomly to pass some time. Every time you click the button you get a fancy and sometimes funny biography you can use for your social media profiles.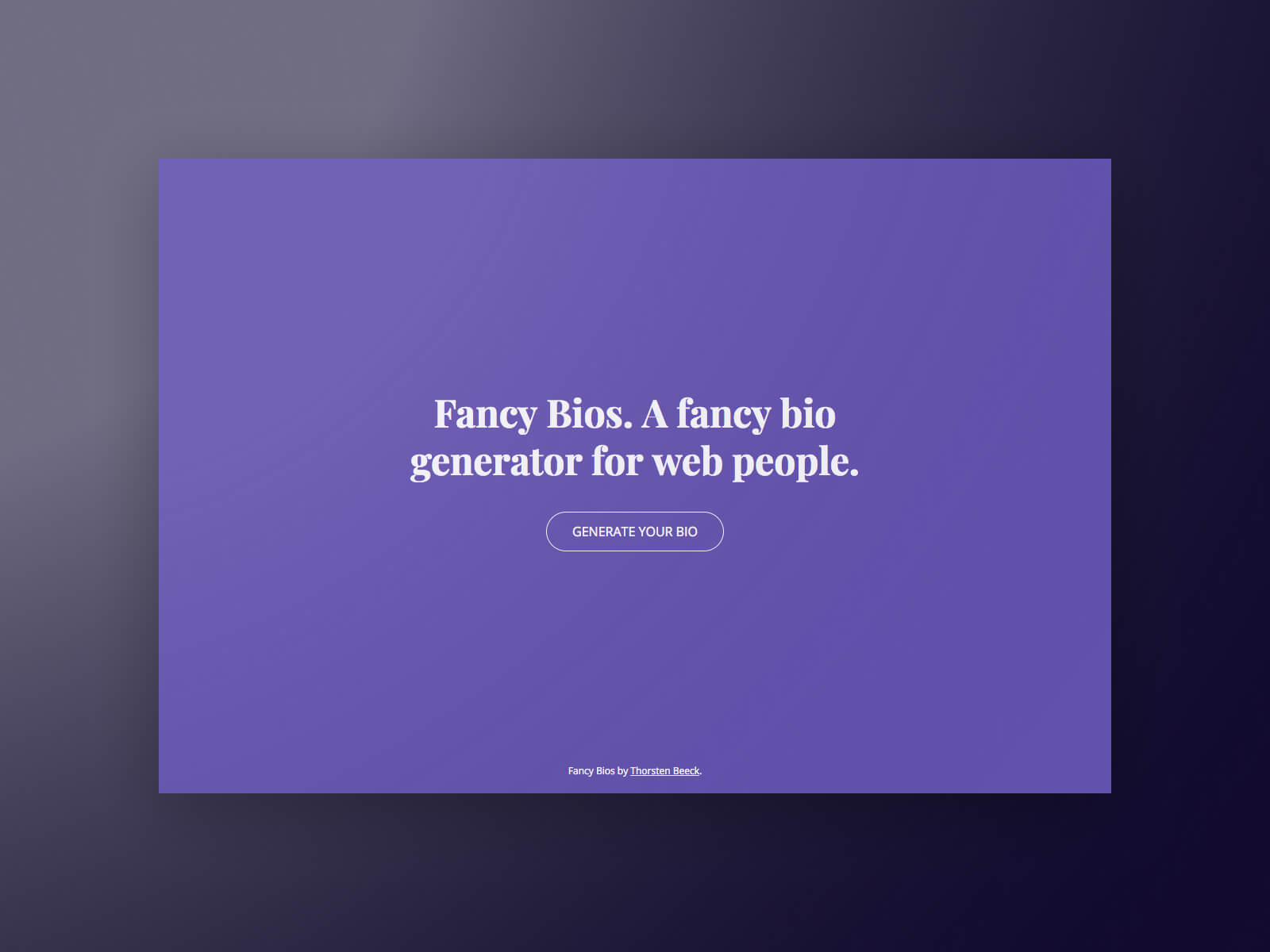 Poker Hand Rankings
A ranking of all Texas Hold'em Poker hands made with HTML and CSS only. No images were harmed.
Branding
Below you find a selection of logos and marks I've created in the past.
Illustration
Below you find a selection of illustrations I've created in the past.
☞ Find more illustrations on Dribbble
Photography
In the past years I developed a big passion for photography. Below you find a selection of my photos I took in places all over the world.
☞ Find more photos on Instagram